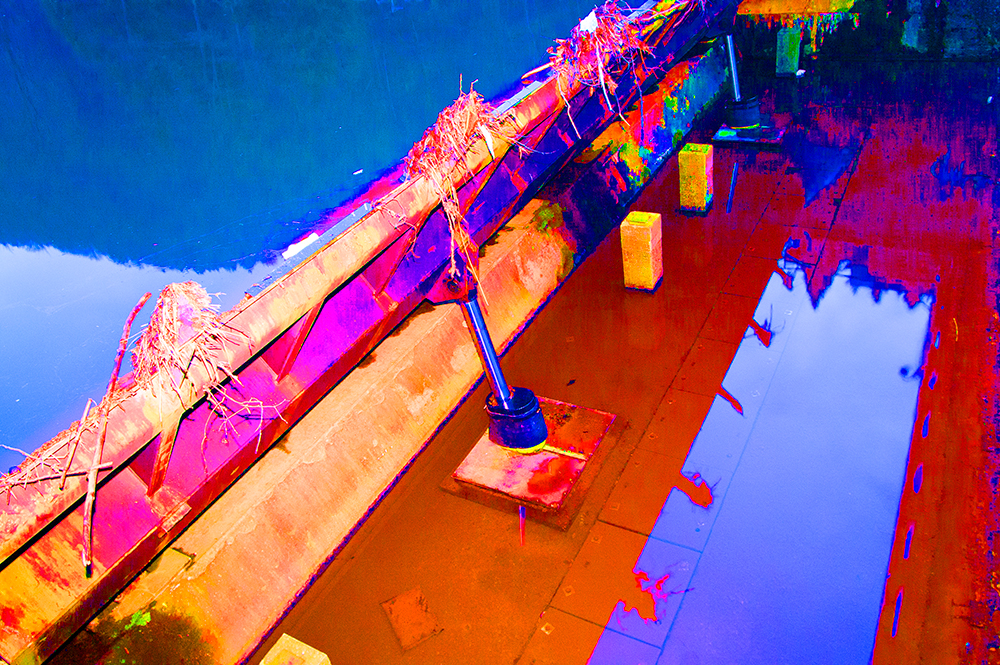 A water level control dam in Amblève river (East Belgium), in a woody area, taken at dusk in the winter at half past five.
The pictures are drawn in an exploration of extracted, fully saturated and inverted colors at a an appropiate contrast. A study of which colors are hidden in the given material, and what happens to the image as it transforms to completely others hues.
What do you think? Strange, bizare, but fascinating!